Rodby has had the pleasure of delivering a RL2700E x 1000 treadmill to Uppland Air Force Wing F16 (Upplands Flygflottilj F16). The primary purpose of the treadmill is for testing and training of R3 Rescue Soldiers (Rescue Clearing Repair). The training and testing of R3 Rescue soldiers involves walking and running with heavy firefighter equipment and gas mask. Earlier, the rescue soldiers were sent to an external test center, which meant both travel and expenses. Testing and training can now take place at the Uppland Air Force Wing F16 premises.
The Swedish Air Force has always encouraged its staff to perform all formsU of physical exercise and the staff's interest in roller-skiing in preparation for the winter season, bike riding, running and has been a factor in the decision which led to F16 contacting Rodby. Upplands Flygflottilj is pleased to support Rodby as a small Swedish family company from the Uppland county that has become so successful both in the Nordic region and in the world. The F16 contact persons were the first to test the new Rodby Control System 2.0 and they have provided very valuable feedback that will benefit all our customers. This is most probably the only treadmill in winter camouflage in the world. Currently. Good rumors spread rapidly.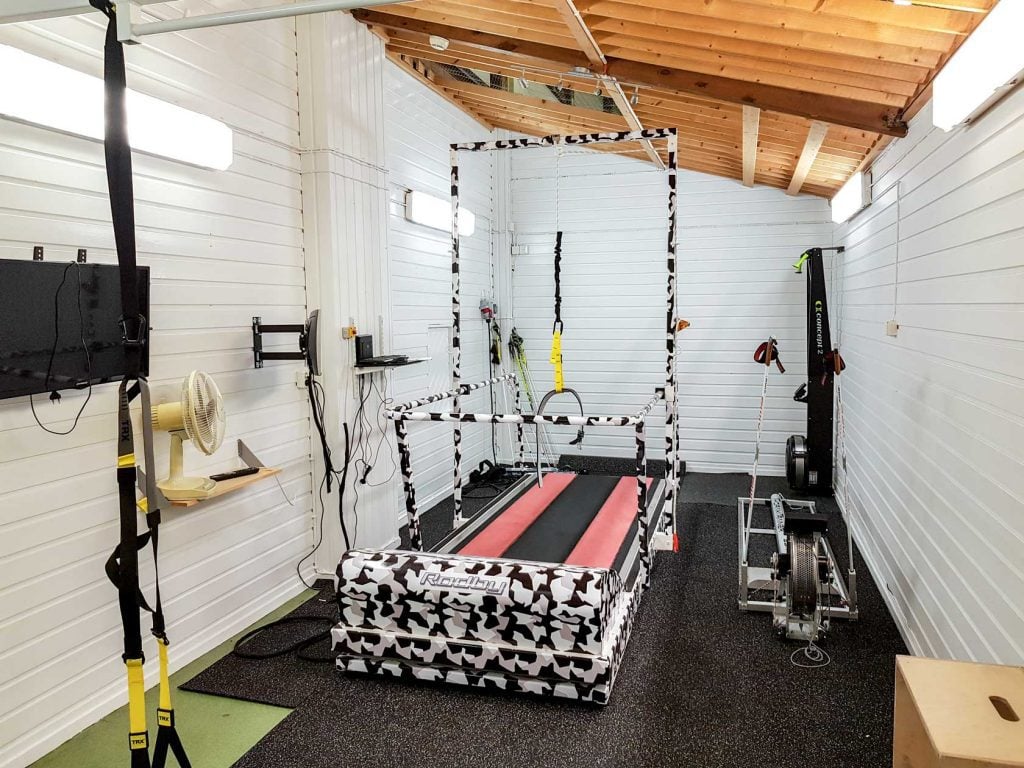 The youtube movie below shows the treadmill and some glimpses of the new Control System 2.0. The film also shows how Ola on F16 helps Rodby to test the new Auto positioning feature that will be available as an option to any treadmill with Control System 2.0. Auto positioning allows the treadmill to sense the user's position on the belt via a sensor on the front railing. The sensor sends data to the control system, and the system increases the speed of the treadmill when the user comes near the front. When the user's position moves towards the rear of the treadmill, the control system lowers the speed of the belt. Together with the Pulse Control feature, which is standard on all treadmill that have Control System 2.0, the user and the treadmill will be able to communicate with each other without the user having to do it through the Control System interface.
Photos from the Air Force training facility at Uppland Flygflottilj